Training Camps
For 2014 we are offering a variety of training camps in the "Paradise" of cycling-training in Kalamata Greece. This comes from the knowledge we have gained over the years of training in this specific region. We are offering the best nutrition/supplements and we can also provide you with high quality road bikes.
Find more information in our Training Camp Section.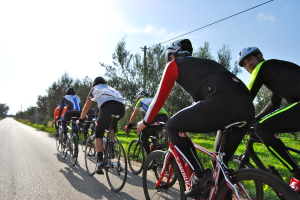 Tours
The Warm climate and the wonderful mediterranean countryside make the Peloponnese a great cycling holiday destination for all the family and friends! We offer a range of cycling adventures from seaside and fishing villages to archaeological and historic sites, we offer it all from an easy relaxing ride to a ride that best suits your needs. Our bikes are from top manufactures that we use ourselves.
For more information see our Tours section.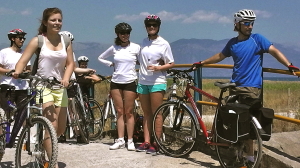 Take advantage of our BG Fit Studio on arrival at our camp