We offer tours for all budgets if you can't find what your looking for here please feel free to contact us to see what we can do for you.
Tour of Kalamata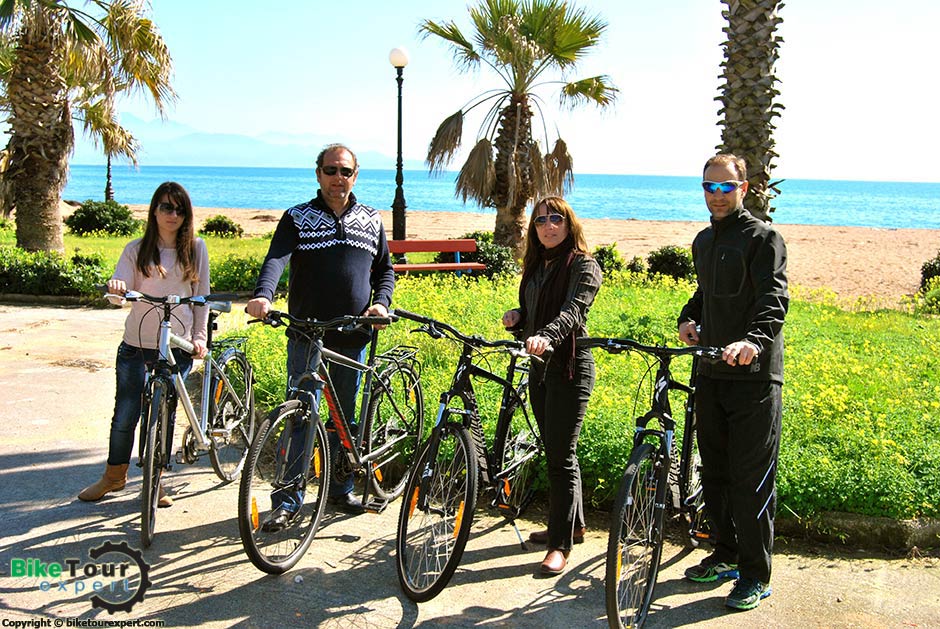 Schedule overview
Day 1 : Arrival
Day 2 : Kitries 30km costal route along some of the cleanest beaches also passing small villages.
Day 3 : Bouka Beach 35km costal route passing archaeological sites and rivers.
Day 4 : Pidima water springs 30km road route.
Day 5 : Aris Dam 35km road route along the river.
Day 6 : Kalamata city tour 20km visiting the seasides of the city and also tasting Greek cuisine
Day 7 : Departure (If the departure is later in the day we are able at your demand to cycle.)
Price PP = 850€
Tour details
Difficulty level: Easy
Cycling distance per day: 35-40km
Location: Kalamata Area
Duration: 7 days
I'm interested!